Regular price
$24.99 USD
Sale price
$24.99 USD
Unit price
per
Sale
Sold out


This version contains the original old english text.
The Westminster Shorter Catechism is a Bible-based teaching tool which contains a set of Q&A's for guiding individuals in Christian doctrine. Based on the 1646 Westminster Confession of Faith, the Catechism was done in 1647.
(This book contains no depictions of the godhead.)
USE CODE: BOOKS15 AT CHECK OUT FOR 15% OFF ORDERS OF 10 OR MORE SELECT BOOKS.
Book details
8.5" x 8.5"

Hardcover

Full color

130 pages
Share
View full details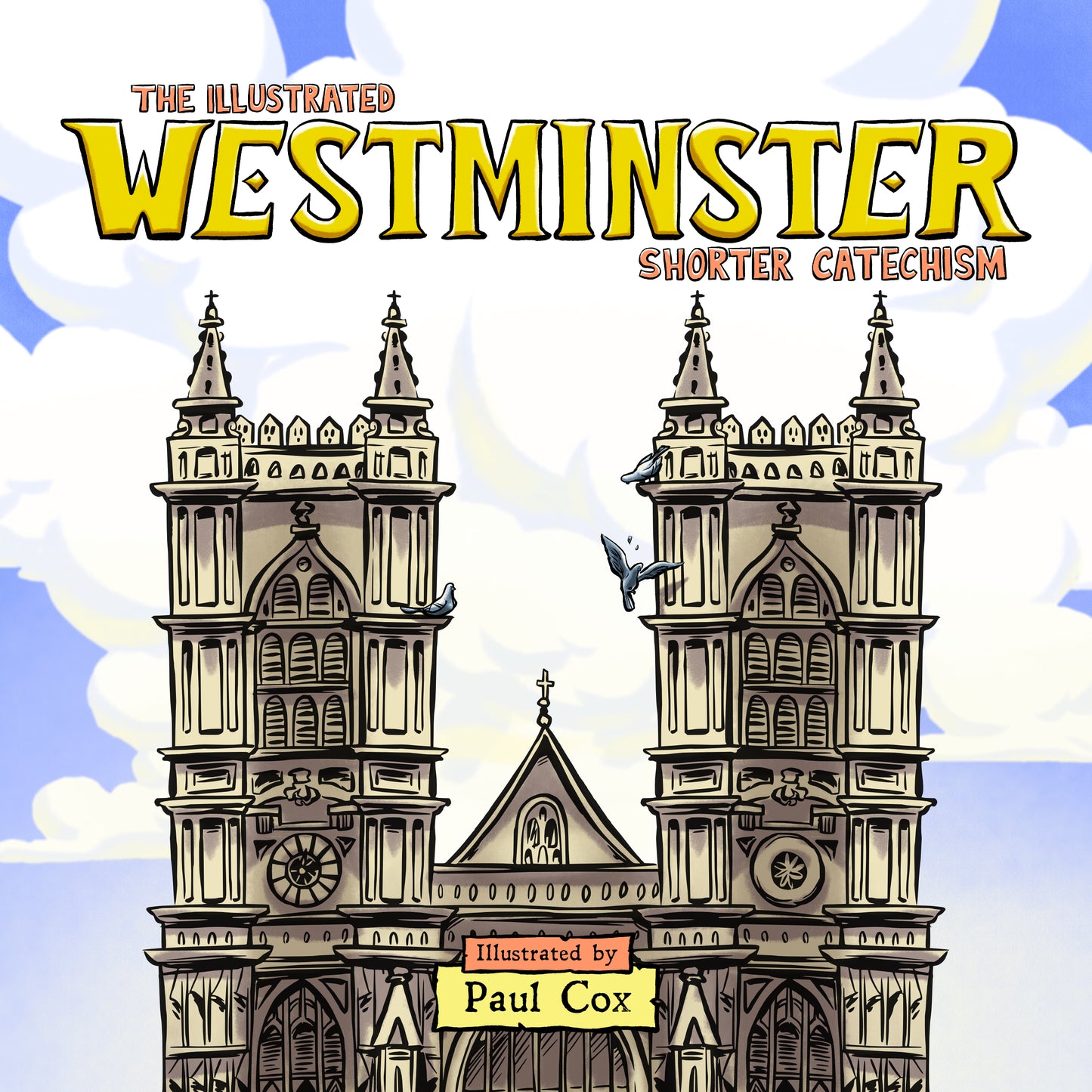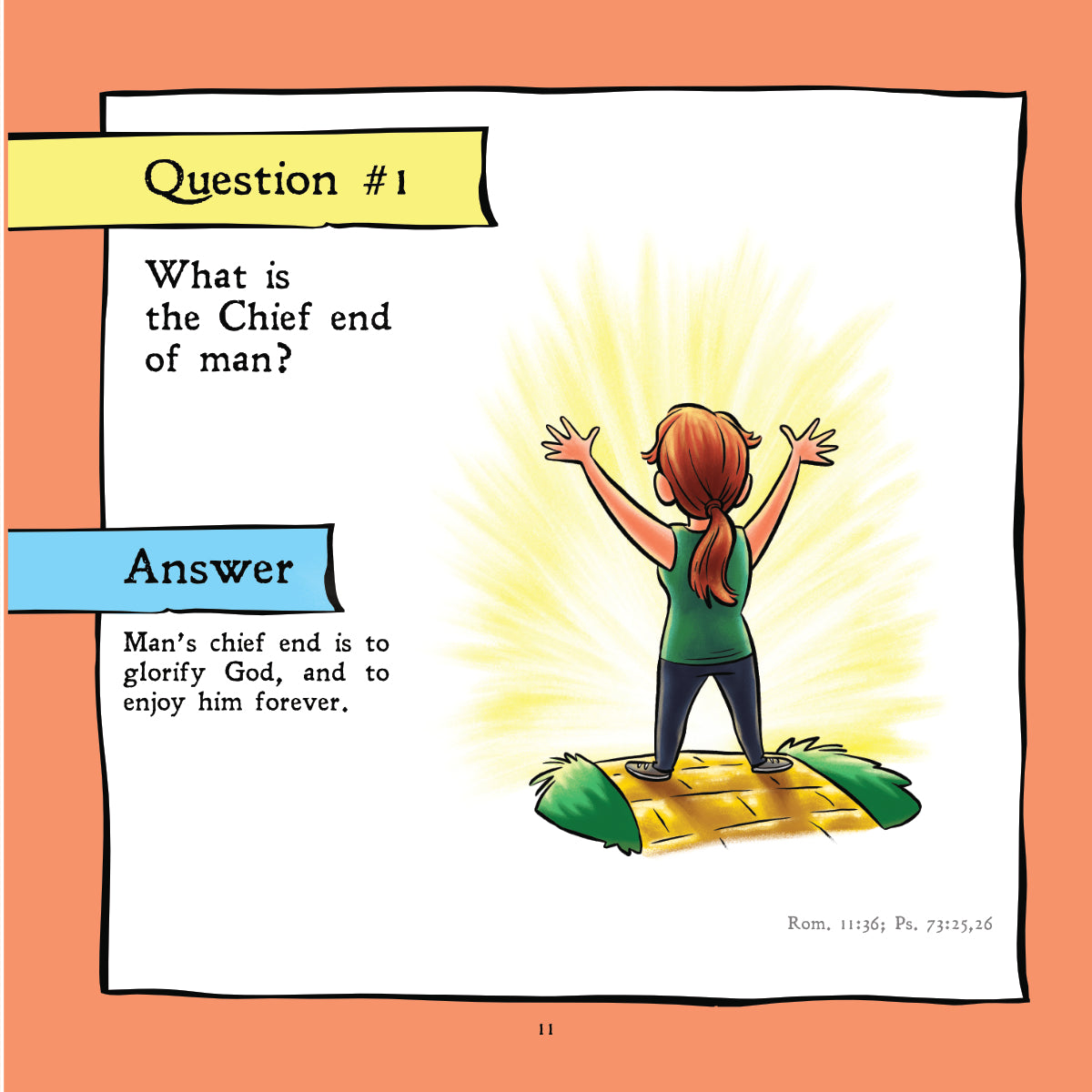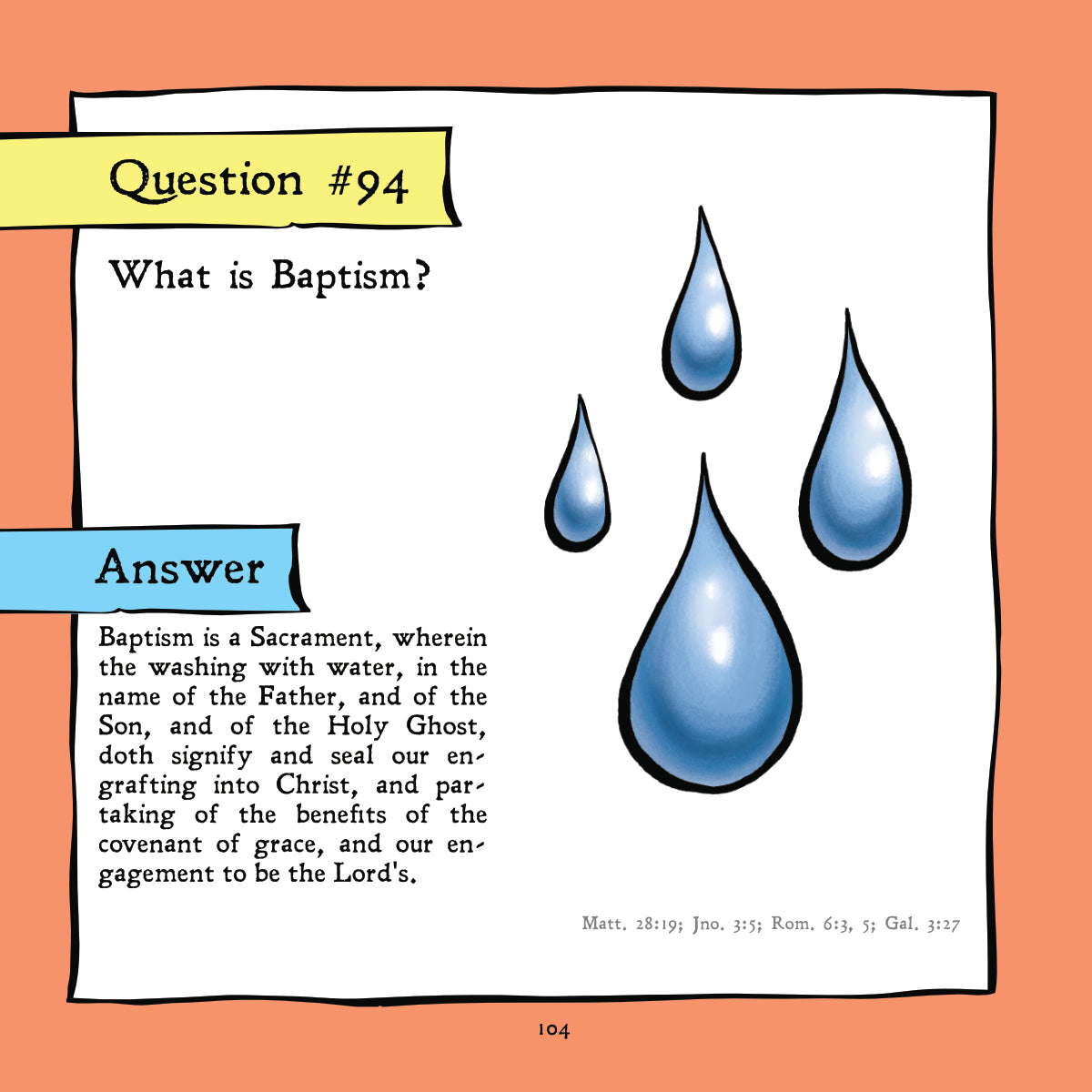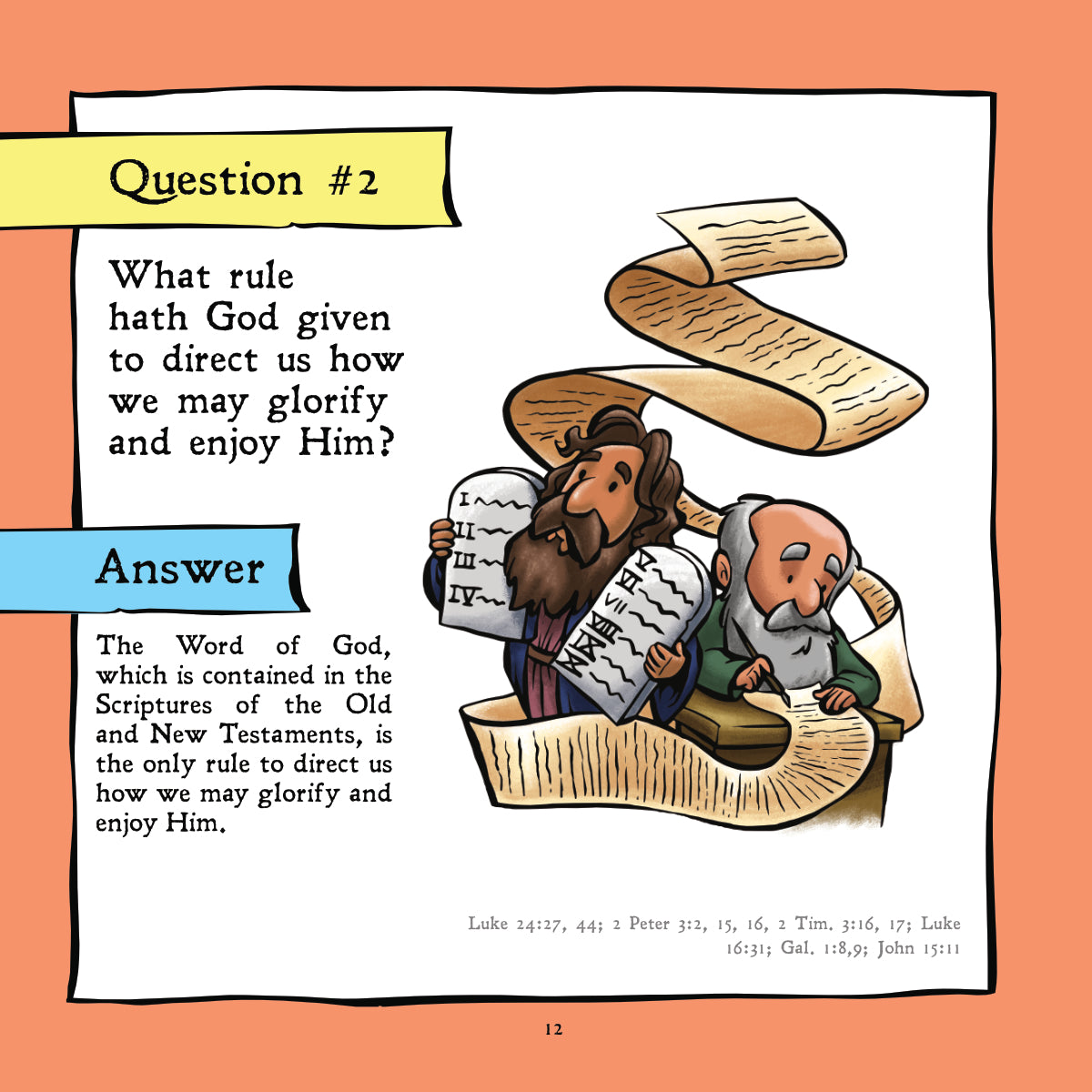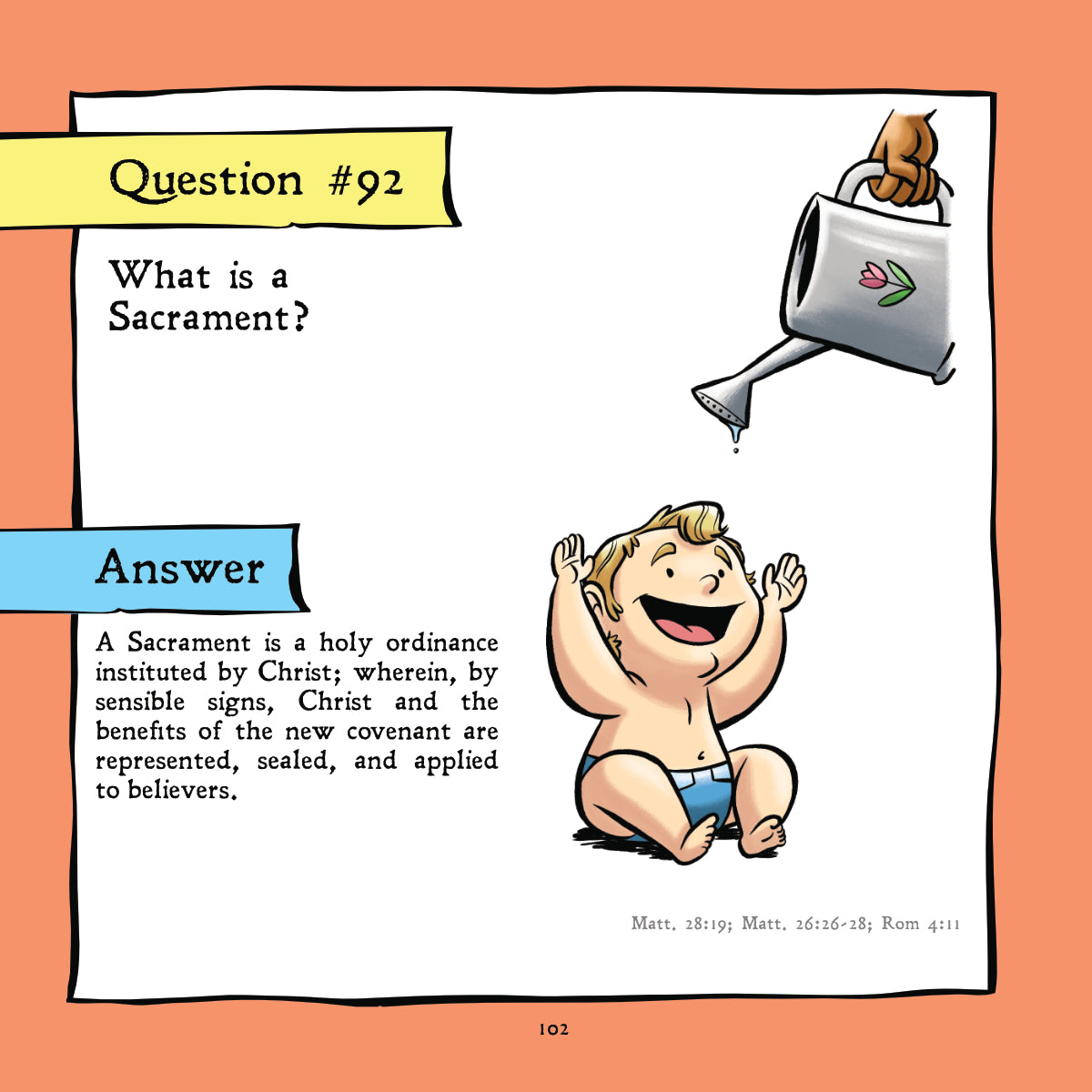 Thanks for doing original English!
I just got my copy (from Westminster bookstore - sorry). It's beautiful. And I truly appreciate that you have an original text version. I don't think there's anything like this with appealing illustrations - that facilitate understanding. Easy to read text size.
While also keeping the beauty of "mans chief end is to glorify God, and to enjoy him forever." Thanks for adding this to my family "go to"
Excellent
We have been talking a lot about the Westminster Confession and Catechism and the Puritans this summer, and I have been looking forward to getting this book. Even recommended it to my book group. It is such a blessing to have this version of the Catechism. I was taught the catechism as a teen in a very strict, no fun, must-do setting at our unreformed Lutheran church. I look forward to using this book to help teach our grandkids the catechism in a fun and beneficial way. Thank you for making the time to create this book and keeping the original text, yet making it soft by for kids but using illustrations.
No Ebook version??
This is great. I love it! Yet I'd love to be able to use it for our kids in worship on a Sunday morning. Is there no plans for a digital copy?
The Illustrated Westminster Catechism (Original Old English Text)
Great Content, Great Illustrations
The Westminster Shorter Catechism is tremendous for teaching the essentials of the faith to others and I believe the illustrations will encourage people - especially children - to read the catechism. I love the illustrations and I intend to give this illustrated catechism to some of my friends who have young children. Great job Reftoons!!!